Bernie Sanders Rips Trump's Climate Change Lies
Views : 351
The Art of Misdirection
Views : 298
Colbert: Did White House Help Nunes Write the Memo?
Views : 311
Jimmy Kimmel on How to Destroy Your Political Enemies
Views : 276
How Will Oregon Clean Up Deisel Air Pollution?
Views : 177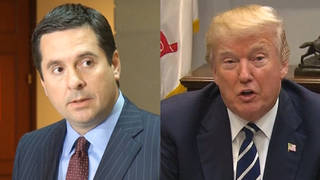 The Showdown Over Nunes Memo and Mass Surveillance
Views : 198
Germany Debates Allowing Refugees to Bring Relatives
Views : 146
Samantha Bee on Forced Arbitration
Views : 263
Bernie Sanders on White House Immigration Proposal
Views : 250
Jimmy Kimmel's Full Interview With Stormy Daniels
Views : 306
Stephen Colbert and the Real State of the Union
Views : 226
The Impeachment Case Against Donald Trump
Views : 180
What to Expect From the State of the Union
Views : 138
The Problem With Online Charter Schools
Views : 112
"The Joys of Motherhood" Shows Complexities of Black Motherhood
Views : 99
Did Trump Try to Obstruct the Obstruction of Justice Investigation?
Views : 228
Daily Show: The Fox News Guide to Interviewing Trump
Views : 312
Ex-Reagan Official Rips Evangelicals
Views : 295
U2 at Grammys: "Blessed are the shithole countries..."
Views : 236
Presidential Historian: Impeachment Could Happen
Views : 208
"I Was Really Bad": Will Ferrell as George W. Bush on SNL
Views : 300
Pacific Nation Kiribati Is Disappearing as Sea Level Rises
Views : 406
Why Is Cape Town Running Out of Water?
Views : 496
Trump Goes to Davos While Congress Debates Immigration
Views : 304