US Voting Machines Are Failing. Here's Why
Views : 131
Maddow: Kushner Under Investigation by the White House?
Views : 152
Retired Justice Stevens: Repeal the Second Amendment
Views : 78
Stephen Colbert on the Scariest, Hairiest Trump Appointment
Views : 242
Press Briefing: Why Should We Believe Anything You Say?
Views : 238
Mexico: One Disappeared Student From Jalisco Has Been Found Dead
Views : 145
What the End of NAFTA Would Mean for Farmers and Ranchers
Views : 159
Here's What Nuclear Winter Would Look Like
Views : 252
Samantha Bee: All You Get Is Birth Control
Views : 197
Rick Santorum Wants Student Activists to Learn CPR Instead
Views : 93
For What Its Worth
Views : 120
The Simpsons: A Tale of Two Trumps
Views : 328
The Great Pacific "Garbage Patch" Far Worse Than Feared
Views : 175
Trump's Stock Buyback Bamboozle
Views : 295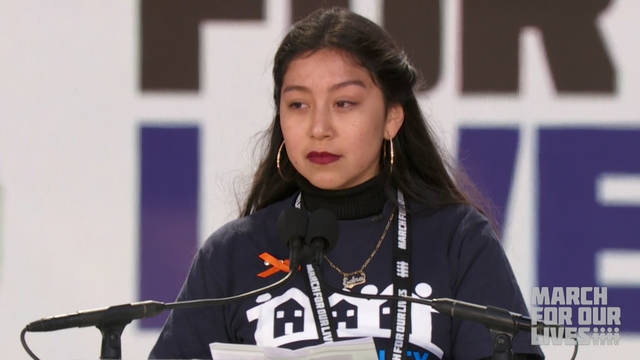 "I Learned to Duck Bullets Before I Learned to Read"
Views : 159
Parkland Students Shine Light on Students of Color
Views : 829
China Hits Back After US Tariffs on Chinese Imports
Views : 232
Why fact-checking can't stop Trump's lies
Views : 257
Colbert: Cambridge Analytica and Steve Bannon
Views : 331
Samantha Bee: Firings, Facebook, and (Not-So-Fond) Farewells
Views : 151
Seth Meyers: A Closer Look at Trump v. Biden
Views : 173
Electronic Brainwashing: Cambridge Analytica's Sinister Strategy
Views : 323
Making a Splash: Japan's Floating Solar Panels
Views : 137
Samantha Bee: "Eff You, Hope Hicks"
Views : 401